-

|

/ Save up to % Save % Save up to Save Sale Sold out In stock
THE PROCESS
1) Book Your Appointment

2) Choose Your Chain

3) Find Your Fit

4) Get Zapped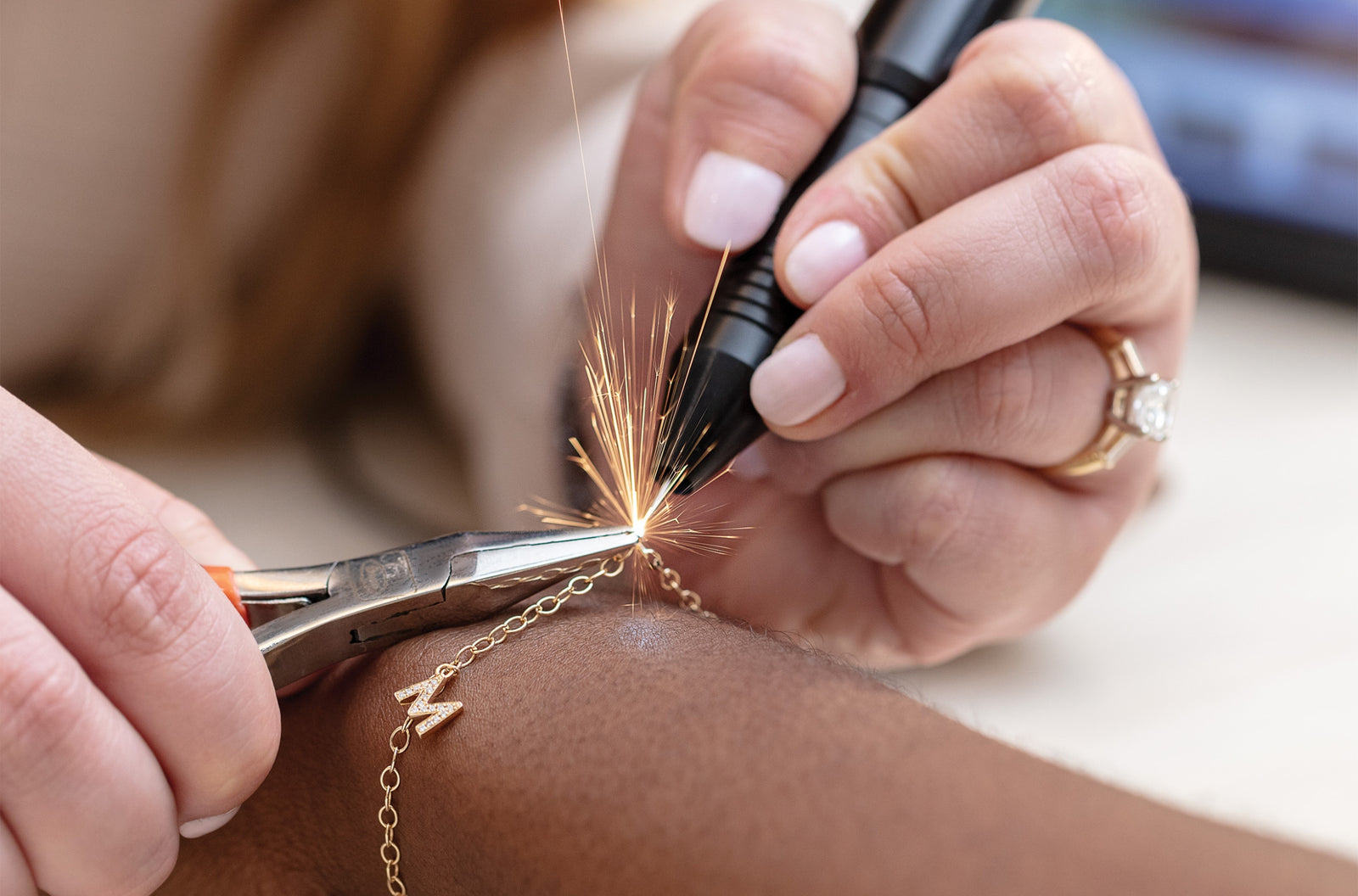 Yes! Your $20 deposit will be applied to the total cost of your permanent jewelry at checkout.
You may cancel your appointment at any time. If you cancel more than 72 hours prior to your appointment, your deposit will be reimbursed. Please email Sales@permanentjewelrybyjabberduck.com or call the studio to change/cancel your appointment.
Those under 18 must be accompanied by a consenting adult 18+ (to sign liability waiver). Sorry, we cannot zap children under 13 years of age.
Book back-to-back appointments if you and 1-2 friends want to zap together! We have one machine to make your jewelry permanent, but you can hang out together while taking turns getting zapped..
We always want to make you happy! If your permanent jewelry should break at the weld location you can contact us and we will set up an appointment to re weld it for you!